Posters
LARGE FORMAT Categories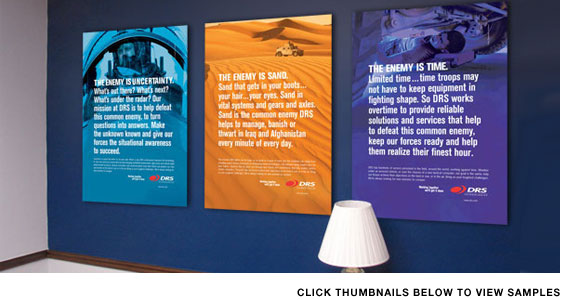 We are currently updating this section of our Website.
Please check back soon to see galleries of all the types of Large Format Visual Displays we can create for you.
Click here for a list of Large Format products
Disclaimer: These samples are notional examples of the types of services we provide and the products we produce. Most have had the original content removed or modified to avoid displaying proprietary information. No representation is made as to the correctness of the content or its relation to the represented company.
Posters LARGE FORMAT Categories
| Posters and Banners |