Technical Illustration Gallery
PROPOSAL & PUB Categories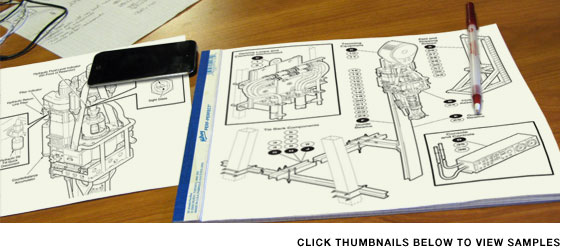 Technical Illustrations are detailed or engineering views of your products and are typically produced in the course of preparing technical documents, white papers or manuals.
They can range from black & white line art to full color flow charts, illustrations, and complex informational graphics. LiveWire can assist your group in producing a consistent style and quality for all your tech art requirements.
Disclaimer: These samples are notional examples of the types of services we provide and the products we produce. Most have had the original content removed or modified to avoid displaying proprietary information. No representation is made as to the correctness of the content or its relation to the represented company.
Technical Illustration PROPOSAL & PUB Categories
| Proposal Art | Proposal Layout & Text Processing | Technical Illustrations | Technical Publications |